Automail's here to rescue. But why?
The answer is simple because I love email and everything related to email. And I want to help people who don't like to play with it. The first thing to agree on is that you don't have to love Email Marketing. But you can't deny how strong and powerful it is. I don't want to repeat what everyone says, but email has the highest revenue on investment.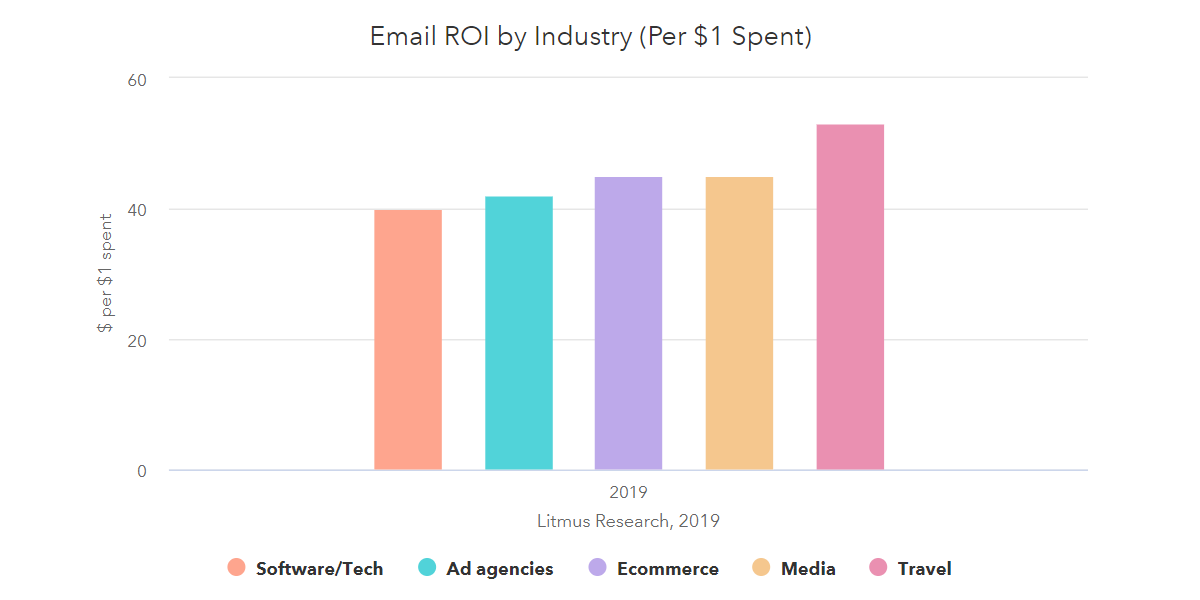 I know how juicy those numbers look. And I have to admit that they are pretty much correct. But such colossal potential comes with the price:
You have to invest a significant amount of time, money and, resources on it.
At least until now.
Why Email Marketing Still Works?
Because "It just works". Email is still one of the primary communication medium for both business and personal world. People like to connect over email. It's cheap, accessible and platform agnostic.
According to Statista, a global email user reached 3.9 billion in 2020, and it's expected to be 4.3 billion by the time 2023. Email is with us for a very long time and it ain't planning to go away.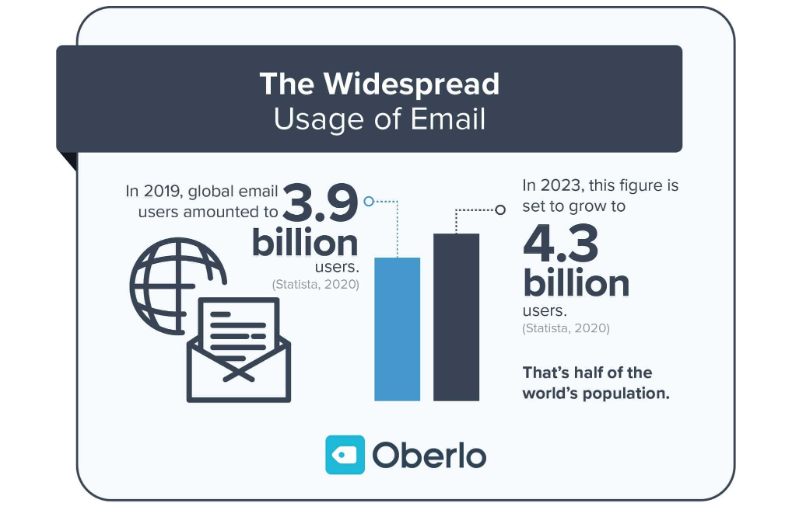 Email is reliable, far by the most substantial and most profitable marketing channel out there. Its decentralized nature prevents industry giants like Google from impacting its free nature. Again, it comes with side effects. Email has a massive spam and "marketing" issue. And 99% of the problem is caused by eager people who want to squeeze the benefit without respecting its boundaries.
"Only the companies and brands that create human connection are going to succeed."
This statement is true for email marketing. But you need to work hard to reach success.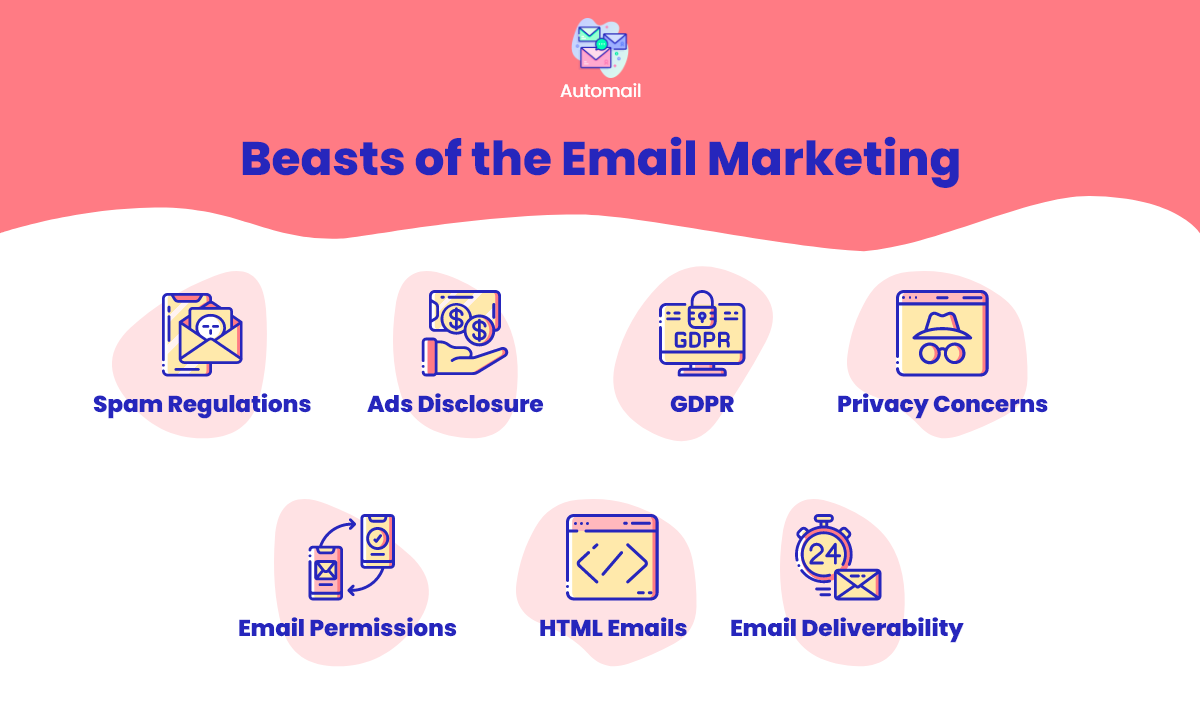 Email is the gem guarded by beasts called GDPR, spam engines and, government regulations. You are expected to provide value while fighting with all those beasts. Not to mention that every single mistake you do come back at you. Ruin your email reputation. Kick you to the bottom of the spam folders.
When you do other marketing activities like SEO or Social Media, you have only one interlocutor. It's easier to make peace when you ruin something. It's easier to get the information from the first source. They will teach you what to do and how to do for better results. But email is different. It's "free". It expects you to do the things correctly without telling you what's correct. But when you succeed, it will reward you better than any other medium.
How To Use Email Marketing For Your Business?
Simple. You need to learn all the gimmicks of the email marketing. Create your strategy. Focus on your content and actual email design quality. Collect results and iterate.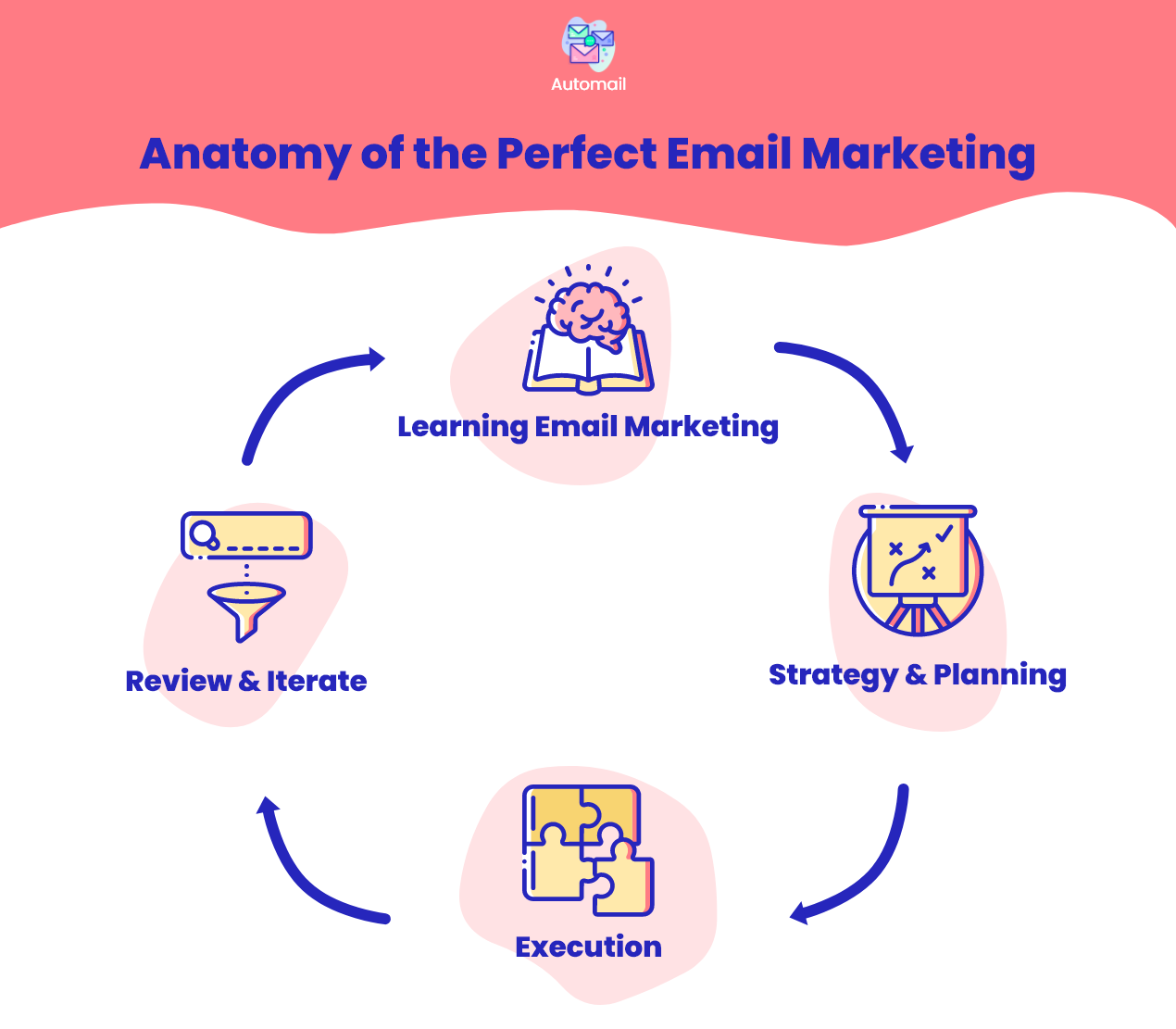 Here's the dilemma. How can you do that when those regulations and other beasts are waiting for kicking your ass? There are two ways for that:
Invest lots of time to learn and build your Email Marketing Campaigns.
Hire some professional to do it for you.
In both ways, you lose a lot. Dedicating that much time for something you -probably- do not enjoy is painful. Hiring professionals is a massive financial burden, especially when you are a new company.
The Secret Third Option!
I am an Email Marketing Developer. Yes, I call myself a developer because email requires some "full-stack" approach. Also, I know and use components based on learned lessons in my campaigns. An average email campaign requires these components:
Idea & business culture
Campaign Strategy and Roadmap
Conversion optimized Content Strategy
Marketing Automation
HTML email creation and optimization
Reporting/Learning & Iterating
That doesn't mean that each campaign should require every single piece. But if you want to create that campaign that will achieve a whopping 4000% revenue on investment, you need to work on your emails.
This is where Automail kicks in. I build Email Marketing bundles that contain both ingredients and recipe. It helps me to abstract all the gimmicks of the email marketing away from you while providing the newest strategies. All you need to do is building your campaign with the blocks I offered.
This way, you get the chance to use all the industry knowledge without visiting a single website. And be in control of your email marketing efforts. No need to hire specialists that will do their magic and turn your email address into a "golden goose".
Email Marketing is one giant beast to tackle. Even if you are not interested in what Automail offers, please consider subscribing my newsletter for free email marketing wisdom. I share industry news, recent trends and my insights for better email.